April 30, 2019, 1pm
Artist talk at University of Zaragoza School of Architecture, hosted by Iñaki Bergera.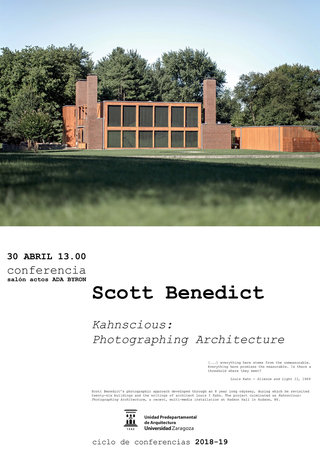 October 2018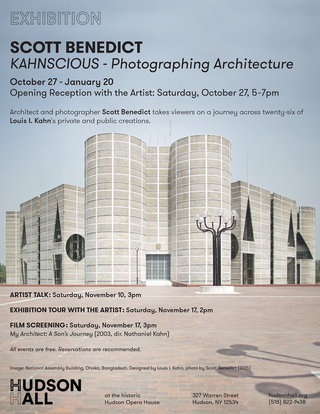 Photographic installation around the 26 Kahn buildings I visited over an eight year period
Kahnscious: photographing architecture
opening reception October 27 5-7pm
and running through January 20, 2019 at Hudson Hall in Hudson, NY with an artist talk hosted by Chris Perry (RPI & Pneumastudio) November 10 – 3pm & an exhibition tour November 17 – 2pm
April 2017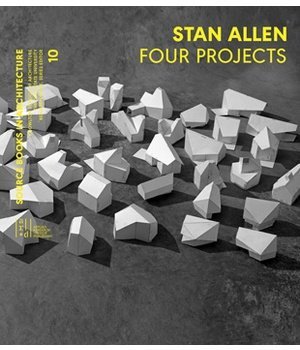 Contributed principal photography for the forthcoming monograph
Stan Allen: Four Projects
by Applied Research and Design |
ORO
Editions
October 2016
Artist talk in tandem with an exhibition (October 6th-20th) at
Parsons School of Design
–
Installation images
June 2016
Log Journal 37
, photographs of the
SAA
/Stan Allen Architect entry for the
US
Pavilion at the Venice Biennale.
May 2015
WGXC interview
focused on my recent visit to Dhaka to photograph the National Assembly Building of Bangladesh and Ayub National (Suhrawardi) Hospital
April 2016
Features in
_Archinect's
"In Focus" series and on the
Dezeen
magazine blog for a photographic essay on Jean Renaudie and Reneé Gailhoustet's housing project in La Courneuve, France
March 28, 2015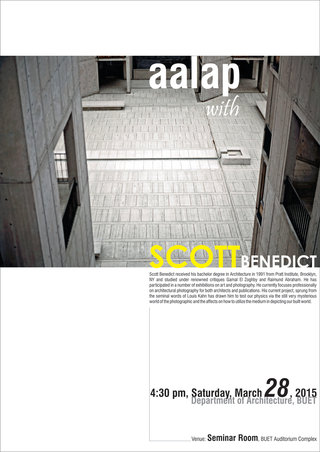 Lecture focusing on my ongoing
Louis Kahn
fueled project at
BUET
School of Architecture Dhaka, Bangladesh.